Your Home for Hockey
Welcome to Eagles Ice Center! Our newly renovated ice arena will provide you with some of the best hockey experiences you can find in West Michigan. Explore some of our programs below, or check out our Calendar to view upcoming events.
We do not offer open skating or drop-in hockey at this time.
---
Follow Eagles Ice Center
---
Our Hockey Programs
---
Skate Sharpening Now Available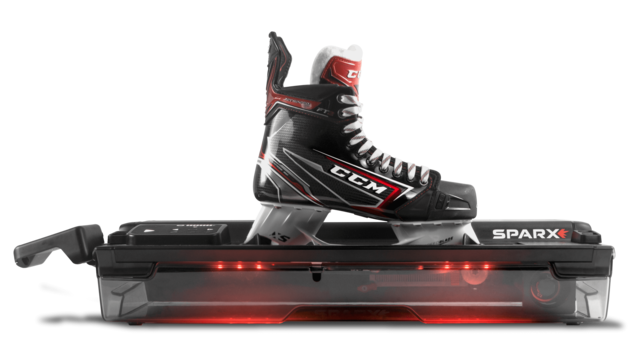 Eagles Ice Center now proudly offers skate sharpening for our players. We use a state of the art auto-sharpener made by Sparx. This new machine is revolutionizing the skate sharpening industry and once you try it, you'll know why. Here are some of the benefits offered by a Sparx skate sharpening:
Accepts most adult and youth hockey skates.
Goalie skates can also be sharpened.
Laser-precise technology to ensure an even and reliable cut every time.
Maintains skate profile even after dozens of sharpenings.
Cost: $7 per sharpening.